Jules here-
The 4 last rooms of my home have been painted! Every night for
weeks
I have been scraping wallpaper, sanding, painting, and re-painting the children audibly groan when I mention going to Lowes again.... During this journey of wallpaper peeling, paint spatters, and frustrations, I have learned a few tips. Am I a pro? Heck no. Is my paint job perfect? Nope, but it's done.
Here are my top ten things I have learned about painting:
10.
If you can paint over wall paper, do
. If the wallpaper is super old, and relatively smooth (no major bubbling/peeling) you can paint over it. Parts won't be perfect- BUT my dining room (with the three layers of wall paper dating back to before World War 1) took over 17 hours to peel. I chose to paint over the den's wall paper, and though a few spots look rough- the whole room took me 3 hours including moving furniture, sanding, and painting...
9.
If you do peel wall paper, skip the chemicals.
Invest in a bottle of white vinegar, a dollar store spray bottle, and a car-sponge. Heat water, add 50% vinegar; soak the walls (every inch) every hour for a couple of hours.
Then
start peeling. I bought dollar store scrapers that helped quite a bit, but the kids preferred butter knives. I did buy the chemical spray, and it worked about the same as the vinegar, smelled worse, and I had to use A LOT of it.
Note the textured first layer of wall paper in the background...
8.
Samples might be a good idea.
I have taken 3 kids to Lowes over 10 times in the past 4 weeks, they know us by name. So, the idea of buying a sample, trying it out, and then returning to purchase a full gallon did
not
seem like an option to me. However, after having to
re-paint
two rooms because the colors did
not
look the same on the walls- I
might
consider it next time. Instead of a grey in my living room, the color tinged a purple/lavender in the afternoon. And the first time I painted my dining room, it was too dark/bright of a yellow. Both rooms I had to re-paint.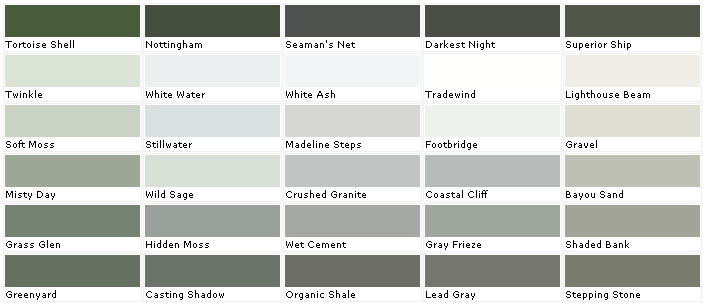 Understanding the 50 shades of grey title now... it was SOOO hard to find the right one...
7.
You can't have enough rags.
Luckily, I saved all my old burp clothes/cheap receiving blankets for dust rags. I used dozens of them to clean up paint drips, drop cloths, and wipe my hands quickly. I wasn't constantly using paper towels and I could wet them to immediately salvage my floors/trims from splatter.
From burp clothes to changing pads to paint rags! Well used!
6.
Paint before you move in if you have time.
My dad helped me paint the children's rooms prior to my moving day, and it was much easier to paint without the furniture (and kids) in the home. He didn't have to re-arrange, squeeze the ladder behind the pushed-in furniture. I had to sleep on the couch for a night when I tackled my bedroom as I couldn't access my bed underneath the mountain of dresser drawers, clothing, and more.
Girls Room: BEFORE
AFTER: Girl's Fairy Room with Wallies for decoration!


Fairy wall stickers up close- I ordered these on eBay
5.
Buy new switch plates
- They are so cheap; they are my favorite thing to buy at Lowes. With prices ranging from 37 cents to $2 for the big light switch plates, you can change the feel of the room and sharpen up your paint job with crisp new ones.
Fancy ones cost more, so the basic model worked best for me!
4.
Buy the edger.
I did not have to purchase tape with this handy-dandy device. Be careful with getting the right amount of paint on the edger- it can drip if you put too much, and it is ineffective if you don't put enough on. The key is to do all of the edging of the entire room (I usually used the edger for the top foot of the room as well as above all door frames, windows, etc.). After edging, it usually only took me about 45 minutes to roll the rest of the room as I didn't have to use the ladder or worry about getting too close to the trim.
Some people swear that they can free-hand with a paint brush. I am not that talented, this was incredible!
3.
Use discretion with other purchases.
The drop cloths at Lowes are$3-10 each. Do you have an old sheet? A Dollar Store nearby to buy a shower curtain? Do you really need 3 rollers? Nope. I used two for my whole house. I washed it thoroughly after each paint job. Do you need the $6/roll tape? Up to you- the edger worked great without tape for me. Beware of gimmicks and ploys to buy more stuff at the home improvement stores- paint is expensive enough! The Dollar Store has measuring tapes, sand paper, rollers, paint trays, etc.
Dollar Store rollers
2.
Use entertainment.
Use the radio, books on CD, Netflix on your portable device, etc, otherwise painting will be monotonous drudgery. I watched all of
Fringe
on Amazon Prime (which is a fantastic sci-fi series) while I tackled my many projects. My kindle was a perfect portable TV to mitigate my boredom. Granted I listened rather than watched most of the shows as I climbed ladders and balanced on windowsills, but it was still fun. Side note, I built my Smart TV an Ikea TV stand-- though I mis-assembled it the first time, I did complete it myself :)
Note: I need a throw rug, but for now my workouts have plenty of room!
1.
Just do it.
Once you have the paint, supplies, drop cloths, furniture moved, etc. Don't start it at 9 PM unless you plan on finishing it. It goes much quicker if you just complete the job at once and don't have to clean up. (Yes, I did wrap my roller in saran wrap a few times when I was
way
too tired to finish, but it was harder to get re-motivated to tackle the project).
Dining Room
Master bedroom
My MUDROOM hallway! YEAH! I even stained that wood...
Easy rule #34224- Try not to get too settled in your new place, or you might procrastinate your "projects" indefinitely.
Easy rule #34234- Reward your kids for being patient during home improvements- It's stressful for their home to be turned upside down and having their mom constantly say, "Don't touch that! It's wet!!" (We only had to do one mid-day shower due to paint-in-hair-incident)
Well deserved museum break!
Free cone day at Ben & Jerry's break!